Employment Opportunities
If you're moving to East London, then you won't be pressed to find work. Despite Brexit, London is still the financial capital of the world. East London's Canary Wharf houses global corporations in areas such as finance, law and media. Big names such as JP Morgan, Thomson Reuters and HSBC are all based in East London, with Canary Wharf providing over 150,000 jobs.
Aside from this, areas such as Brick Lane and Shoreditch are full of start-ups, media companies and craft breweries, so you'll never struggle to find something to do!
Transport Links
East London has some of the best transport links in the whole of London. Benefiting from Underground and Overground links, as well as extensive bus routes and the Docklands Light Railway (DLR), you can be in Central London in 20 minutes.
Crossrail, officially called the Elizabeth Line is scheduled to open late 2019, a 118 kilometre line which will provide links to London, the home counties of Berkshire, Buckinghamshire and Essex.
On top of these amazing public transport links, the A12 and A13 run through the East End on to the North Circular and M25, and the M11 motorway can also be accessed from Woodford.
The cherry on top of the cake is London City Airport, with 33 cities available on non-stop flights.
Sports Facilities
If you love sports, moving to East London is the right choice! East London played host to the 2012 Olympic Games. As a result of this, there are state of the art sporting facilities available to be used every day.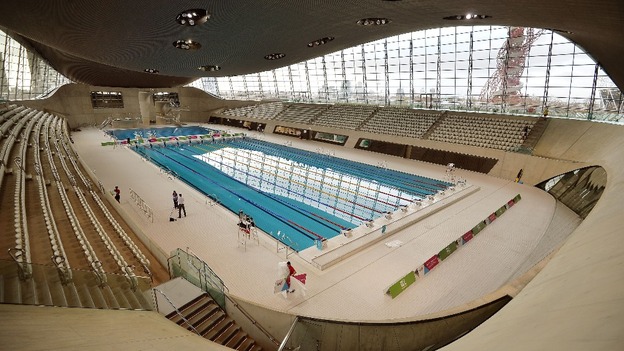 Inside the London Aquatics Centre. Image Source
The Lee Valley VeloPark, Hockey and Tennis Centre and the London Aquatics Centre are all accessible by the public, providing some of the most cutting edge sports facilities in the country.
Food 
If you're moving to East London, it's almost guaranteed you will never go hungry! One of the main reasons why you'll love relocating to East London is because there is diversity and huge amounts of restaurants in East London.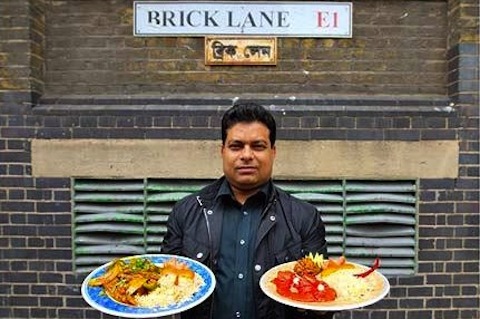 Brick Lane, E1 has a variety of curry houses. Image Source
There is a magnitude of curry houses in Brick Lane, classic pubs such as the Hoop and Grapes offering British pub food, not to mention markets with cuisines from all over the world, such as Vietnamese, Greek, Caribbean and Lebanese in East London. And of course, the famous East End Pie and Mash!
Housing
There is no denying that London is one of the most expensive places to live, but in East London, the homes are some of the most affordable in the city. Areas like Beckton, Leyton and Walthamstow still have beautiful homes available for less than £300,000.
For those that aren't watching their wallet as much, areas like Bethnal Green and Bow have the perfect mix of traditional and modern London. It is even possible to feel like you live outside of the city, with it all still on your doorstep if you lived by Victoria Park. The terraced homes and apartments overlook the beautiful greenery, host too many events in both the winter and summer.
Education
East London is the second highest educated area in the country with over 58% of the population having completed further studies. East London has several high quality schools, some of which we have wrote about before, as well as the University of East London (UEL).
Nightlife
If you're planning on relocating to the East London area and enjoy having a night out on the town, then East London is a brilliant place to find nightlife. One of the most popular spots in East London to find nightlife is Shoreditch. There is an abundance of bars and clubs, catering for all types of music. Brick Lane and the Box Park also have quirky little spots to go for a drink, and they are all within walking distance from Liverpool Street Station.
Are you more of a quiet night at the pub type of person? East London is heaving with pubs and bars serving craft beers and good food.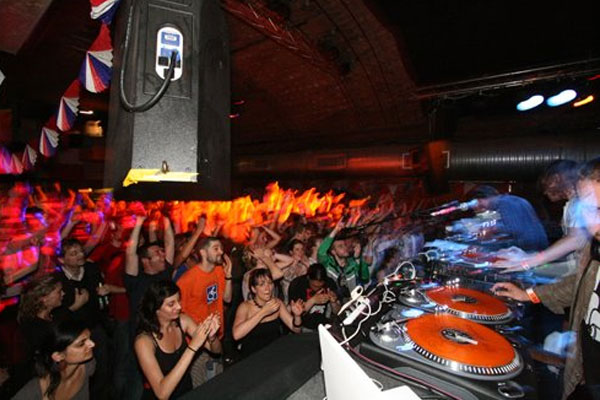 Cargo Nightclub, Rivington Street, EC2A 3AY. Image Source
If nightclubs are more your scene, East London plays host to clubs such as Cargo, The Hoxton Pony, Village Underground and XOYO. There are so many different events in East London every day of the week, so you'll never struggle to find something to do if you're relocating to East London!
Culture
Part of what makes the East London community such a great place to call home is the people that live here. Living in East London, you will encounter some of the most welcoming people in the world. East London is such a diverse place, with people from all walks of life. Cultures are celebrated in East London, with all the points above coming together to highlight this. One thing that East London is famous for is its art work.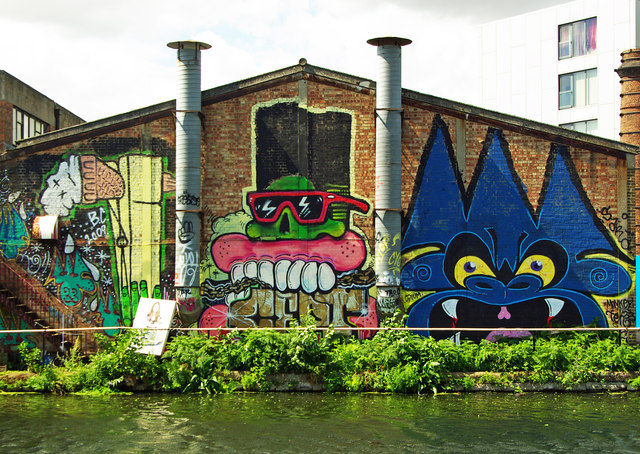 Graffiti in Fish Island, Hackney Wick. Image Source
The streets of East London are lined with world class works of art, and it is constantly changing. Take a walk around Shoreditch or Fish Island and you'll see for yourself some of these masterpieces.
Before moving to East London, speak to one of our team. We are experts in the local area and will be able to help you find the perfect place to fill your requirements.
Call today on 020 8981 9999 or email This email address is being protected from spambots. You need JavaScript enabled to view it.